ParkWay
Location: Carrera 24 between Calle 45 and 34

Three or four blocks from National University, in the heart of the city you can find a way with some nature, theaters, bars and a helpful market, well, we're talking about "Park way" as its name indicates is a park on the way, so you can go there, take a park seat and enjoy of a natural environment with some Capital environment as well, that's the magic of this place. Many people have seen on parkway a nice place to stay there with friends, have some ice cream and spend time talking about whatever they want.
On Fridays you'll see how the parkway is a busy area, because after college, school or work, this place is the favorite choice to spend time or relax, in that way you can meet some new people, maybe make some friends and why not drink some beer?. You'll see people singing, drinking something, laughing and even climbing trees.
Go ahead, just take a look, exchange experiences and laughs with Colombian people, and let yourself explore this interesting place where nature and city are mixed.
Chico Park
When to go: You can go whenever you want, it is never full, always quiet, except when there's an event taking place.
Location: Carrera 7 # 93-10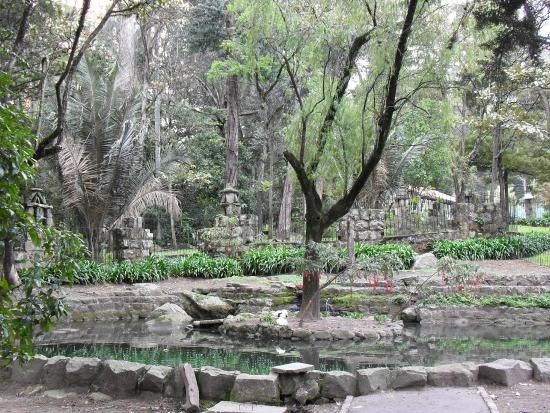 Just the entrance is almost magical as it resembles a castle from the middle age, inside it is really comfy and secure as it has private security, even tho it doesn't have any cost to get in. It is a really nice place to do a picnic, to eat an ice cream and talk till it is night time, you can find a lot of child games and the best part is that if you feel playful enough you can use them, no one will say anything, except the kids that maybe will want to play with you.